RSKL BOWLING TOURNAMENT – MAY 2018
As part of our continuous effort to foster a strong relationship among all levels of employees in RSKL, the Company held a Bowling Tournament on 1st May 2018 which saw over 300 employees taking part. This whole-day event was held at Ampang Superbowl in The Summit, Subang Jaya with our President, Mr. Hironori Ito throwing the first ball to officiate the event. He later beat out hundreds of employees to take the 5th spot in the Male Category. The Champions, Mr. Gan Wi Liem (Male Category) and Ms. Siti Nora Jenterak (Female Category) walked away with AEON vouchers and a trophy each. Team Vronn Vronn came out on top as the overall best team with a pinfall of 1716. It was a fun and laidback day with laughter and high fives shared all around. Sport is indeed a common language that unites cultures and breaks down barriers in society. We would like to thank all employees who took part in making this event a success.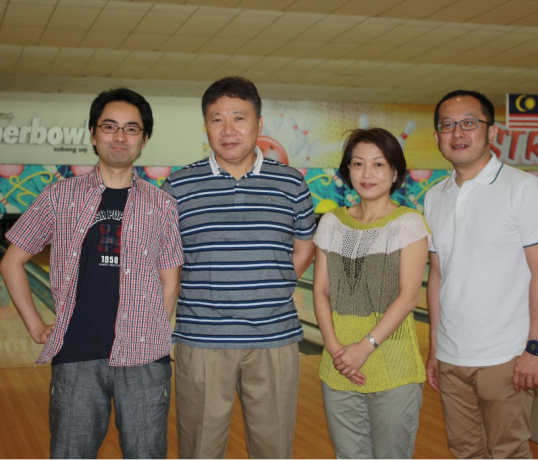 RSKL President, Mr Ito and his team taking part in the event.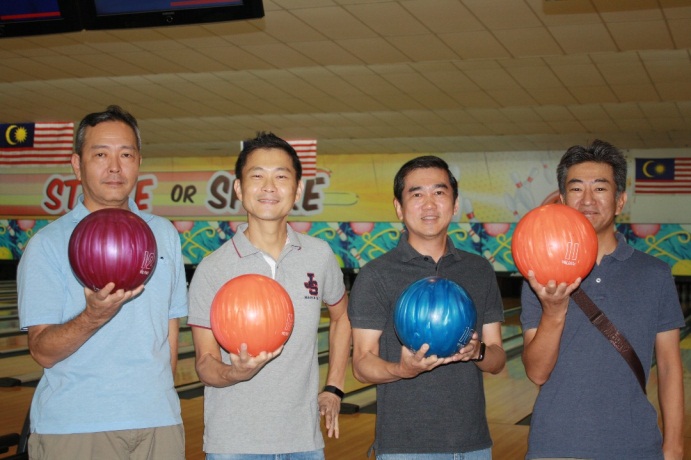 Directors and Senior Managers also participated.
Below: RSKL employees enjoying themselves during the tournament