RSKL Indoor Volleyball Tournament 2011
Date : 2nd and 3rd April 2011 (Saturday and Sunday)
Time : 8:30am ~ 4:00pm
Venue : Dewan Sukan Klang, Taman Sri Andalas, Klang

Renesas Semiconductor KL Sdn. Bhd. has organized RSKL Indoor Volleyball Tournament on 2nd and 3rd of April 2011. More than 200 employees took part in this event. All players keep high sportmanship morale and friendly atmosphere throughout the event.
Results :
Men Category:
Champion : LIBERO
1st Runner up : DONUT
2nd Runner up: G6
3rd Runner up: HADIAH AKU PUNYA

Women Category:
Champion : PURPLE
1st Runner up : POWER ATTACK
2nd Runner up : GORGEOUS
3rd Runner up : 2 DEAR

RSKL team players planning strategy to win.


Action of the day.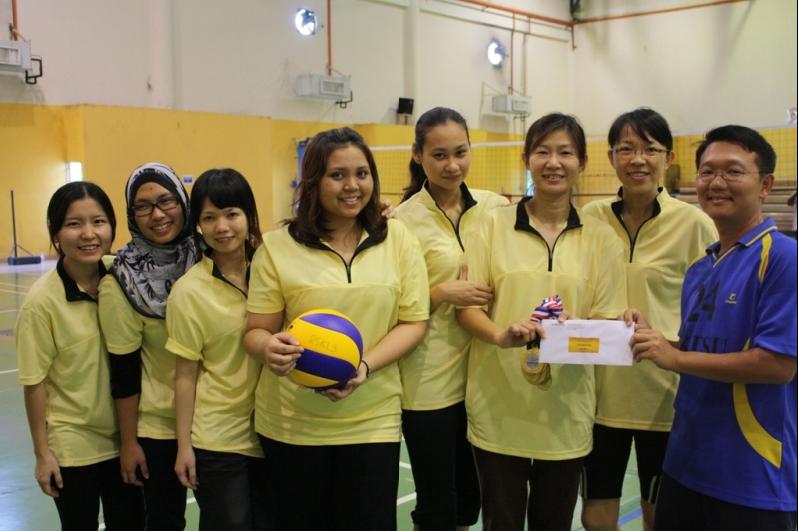 RSKL Volleyball Tournament Winners with their medals.