Make a Difference Day 2006 - Tree Planting Activities
On 22nd February 2006, in conjunction with 'Environment Campaign Month' and in collaboration with Malaysian Nature Society, RENESAS Semiconductor KL Sdn Bhd donated 25 trees of 'Eugenia Oleina' species or locally known as 'Kelat Paya' to Sekolah Kebangsaan Selayang. This campaign aims to instill awareness among the students on the importance of preserving the environment.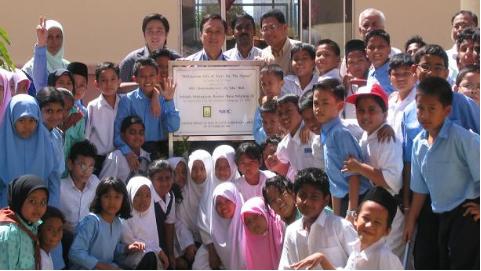 RSKL employees, representatives from Malaysian Nature Society, staff
and students from Sekolah Kebangsaan Selayang joined hands towards
a greener and better environment for the school.