RSKL MAGICAL BLUE NIGHT (ANNUAL GATHERING 2017)
Monday, December 11th 2017 was the day we traded in our cleanroom jumpsuits for a magical outfit for the Company's Magical Blue Night (Annual Gathering) at Grand Lagoon Ballroom, Sunway Hotel Resort and Spa. You know what they say, all work and no play makes Jack a dull boy. Employees were entertained by top Celebrity Emcee, Dato' AC Mizal and performances by Ajai, Salma and Khai Bahar. In addition, the crowd was mesmerized with a special Magic Show session that was both spectacular and witty. Not forgetting RSKL's very own talents – employees showed their singing and dancing skills on stage. Over 800 lucky draw prizes were given out during the event with one lucky employee waltzing away with the Grand Prize – Poh Kong Gold Voucher worth RM5,000!
The organizing committee led by the Chairman, Ms. Lim Chiu Keik did a wonderful job in ensuring that they delivered an enchanting evening for all guests. Tiaras off to the team for a job well done!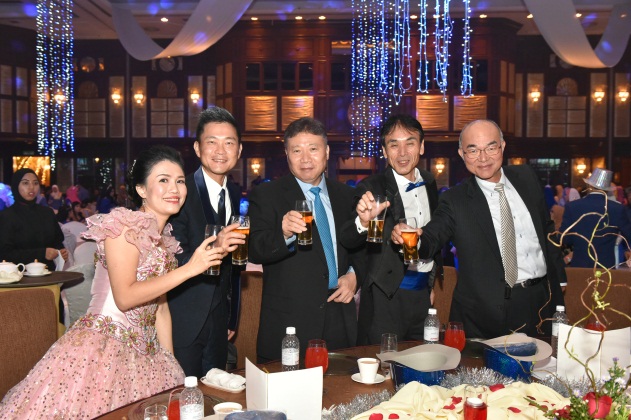 Event VIPs with Event Chairman, Ms. Lim CK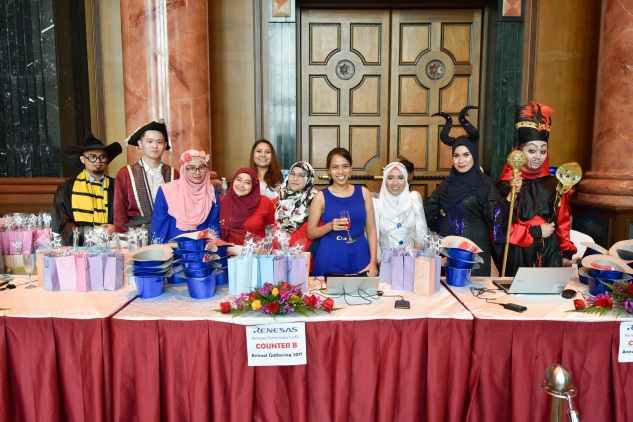 Organizing Committee on duty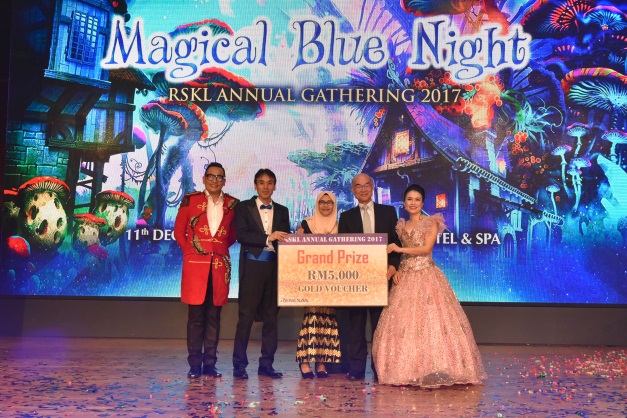 Grand Prize Winner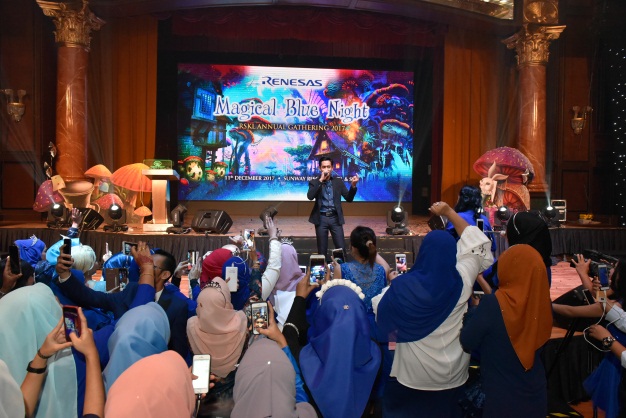 Performance by Khai Bahar
Photo Below:Employees taking part in the onstage games conducted by Dato' AC Mizal